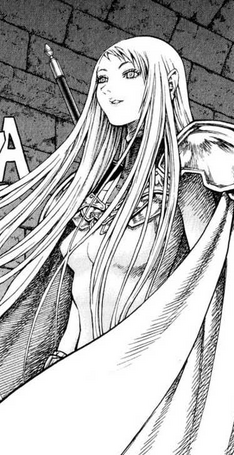 Hello there, and welcome to the Claymore wiki! I'm usually known as God-Eye but I prefer to be addressed with "GE". My main expertise in Wikia editing is scrutinizing English - whether it's grammar, syntax or just even a slight bump-up in terms of register, I do it all.
As you probably can already deduce, I am a HUGE Galatea fanboy. She is by far my favourite Claymore and character overall. Her retorting prowess, her skill, her maturity and prudence all add up to be the ultimate character for me. Not to mention that she's beautiful and elegant! Besides Galatea, my favourite characters are Miria, Riful, Irene and Teresa.
If you need help with anything, feel free to message me on my Message Wall.
Community content is available under
CC-BY-SA
unless otherwise noted.